The painting "The Kiss" is not only one of the most famous paintings in Austria, but also an iconic work of art history. Even before the painter finished its masterpiece, it was purchased by the Austrian state and has been in the Belvedere Museum in Vienna ever since. Every year thousands of visitors come to see the work of art.
Why is Klimt's kiss so famous? Franz Smola, the curator of the Belvedere museum in Vienna, explains the art history and some facts about "The Kiss" at the Ars Eletronica 2020. It was interesting to hear some secrets behind the artwork.
The Belvedere Museum even profits from "The Kiss" to the extent that it is currently one of the most visited museums in Vienna. Due to the fame of the painting, it quickly becomes crowded and visitors can no longer examine the work of art in detail. Therefore the cooperation with Google Art & culture and its gigapixel technology behind it was invented. With the integration of Gigapixel technology, people now can acknowledge the masterpiece of Klimt much better – especially when it comes to detailed technique and his unique and outstanding gold painting. It is possible to enlarge the painting in a huge size on your own device. I can imagine that this is an enjoyable experience and a pleasure to see.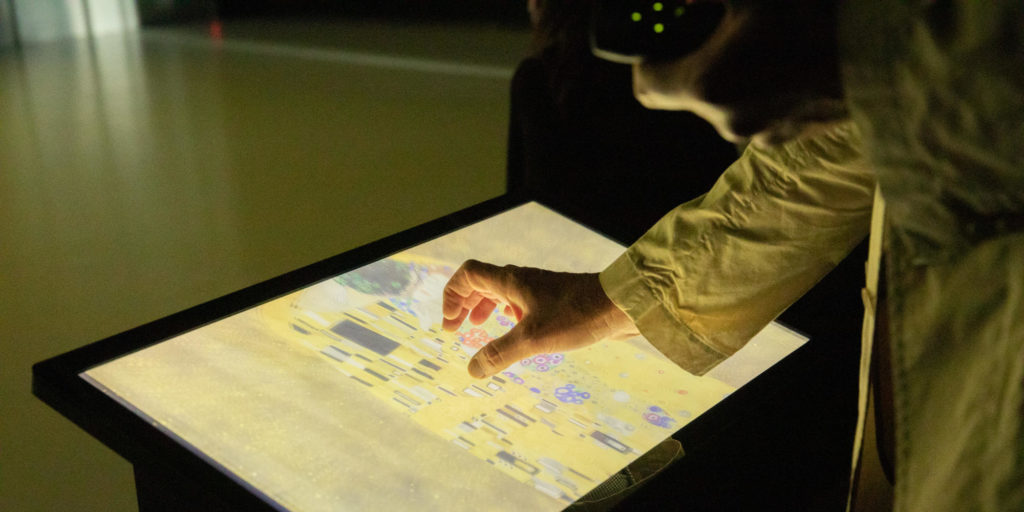 Florian Waizbauer is Head of the Digitales Belvedere and gave an overview of the different technologies the museum working with. Their goal is to provide visitors the digital benefit in an easy and user-friendly way. It's about raising awareness of new possibilities, thinking about the digital aspect from the beginning, act and interact with visitors. One shouldn't be afraid of the digital loss. On the contrary, Google is a global player and the museum can benefit from it.
Marzia Niccolai explains the technology behind Google Arts & Culture in more detail. It is a platform from Google that works with culture partners globally to bring their cultural content online. It is accessible to anyone, anywhere via Android, iOS and Web. With an Art Camera, Museum View and Tabletop Scanner it is possible to digitalize the content.
"Content is king" – and as a museum, they have a lot of good content to show. Still, they can decide what the audience sees and have full control over it.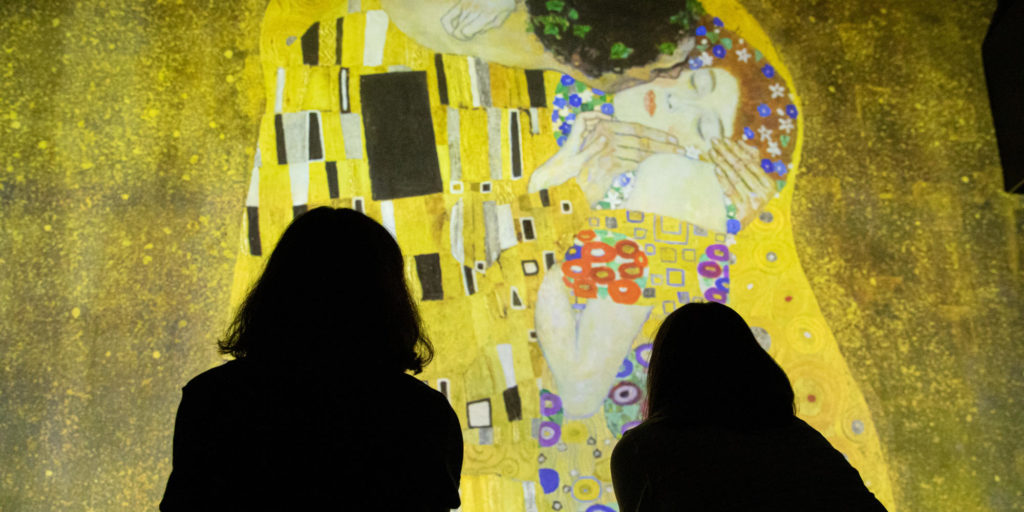 Since 2015 the Belvedere museum and Google Arts & Culture work together and since then, they have reached a new audience worldwide. It was inspiring to see what happens when arts meets technology. It enables the Belvedere museum to have a dialog with the audience on a whole new level. In my opinion, it can never replace standing in front of the original. But I also believe, that's not their intention. I think the cooperation enables users to experience art in a completely different way. I see the platform as a new possibility of storytelling and as an impact for today's and future's interaction with art.
Source: https://ars.electronica.art/keplersgardens/gustav-klimt-der-kuss/