The former conference program consists of dates, time, names of streams and names of the lecturers. All of the information is displayed on one sheet, which is confusing. In the app the information is well-structured so that every important information is clearly visible depending in the user's input. As consumers, we're accustomed to finding exactly what we need, where we expect it to be. And when we find it easily, it's generally no coincidence. It's usually the result of extensive user research and testing.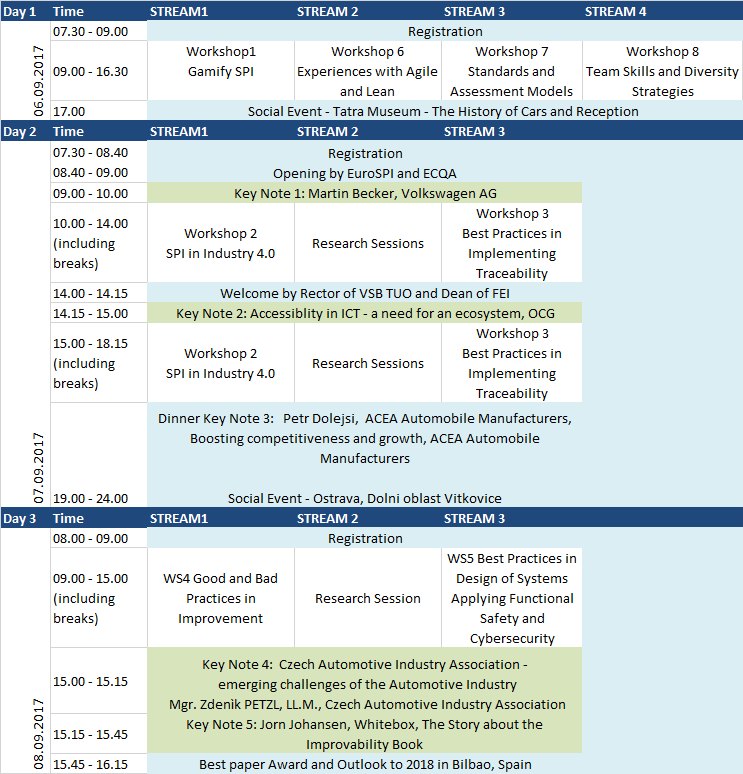 Information Architecture is the practice of organizing the information / content / functionality of an app or website so that it presents the best user experience it can, with information and services being easily usable and findable. These are 8 principles for optimizing an IA:
The principle of objects: Content should be treated as a living, breathing thing. It has life cycles, behaviors, and attributes.
The principle of choices: More is less. Keep the number of choices to a minimum.
The principle of disclosure: Show a preview of information that will help users understand what kind of information is hidden if they dig deeper.
The principle of exemplars: Show examples of content when describing the content of the categories.
The principle of front doors: Assume that at least 50% of users will use a different entry point than the home page.
The principle of multiple classifications: Offer users several different classification schemes to browse the site's content.
The principle of focused navigation: Keep navigation simple and never mix different things.
The principle of growth: Assume that the content on the website will grow. Make sure the website is scalable.
This is the overview of the information architecture of the conference app: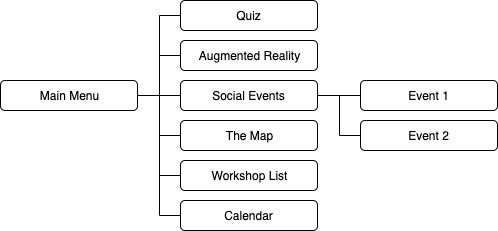 The App solution is easily updatable and more sustainable than the paper solution. The userfriendly design helps visitors to find the Information they need. The App can be used on all mobile devices and the former version is available for iOS and Android.
Quellen:
www.eurospi.net, https://careerfoundry.com/en/blog/ux-design/a-beginners-guide-to-information-architecture/, https://applikeysolutions.com/blog/designing-the-information-architecture-ia-of-mobile-apps